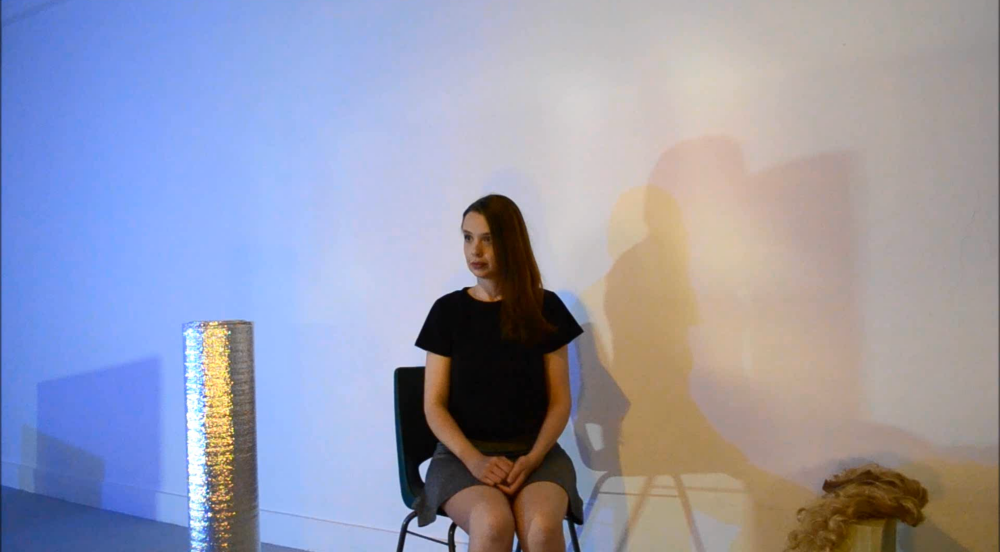 The Ingenue 'I think I am'
.
2015
Video, 16:9, 4 MIN. and 23 SEC., soundscape
.
This video is a part of the installation 'The Ingenue and Props'. The sound of this video is a soundscape that starts after 59 SEC. An actress / girl gets ready for filming and while filming she transforms into the Ingenue.
Built with Berta.me
Kim Reijntjens © Website build by Ties van Dijk and